2022-05-12
Industry information
Cao Weimin, deputy director of Xiamen Science and Technology Bureau, and his party visited jMedtech Coating for research and guidance
Back to list
▷The leaders of the Municipal Science and Technology Bureau came to investigate and guide
On the afternoon of May 9, Cao Weimin, deputy director of the Xiamen Science and Technology Bureau, Liu Yuangang, a member of the party group, and Lin Qi, deputy director of the Social Science and Technology Department, visited GMT Coating Technology (Xiamen) Co., Ltd. for investigation and on-the-spot understanding of GMT coating research and development Production and strategic planning and other specific situations.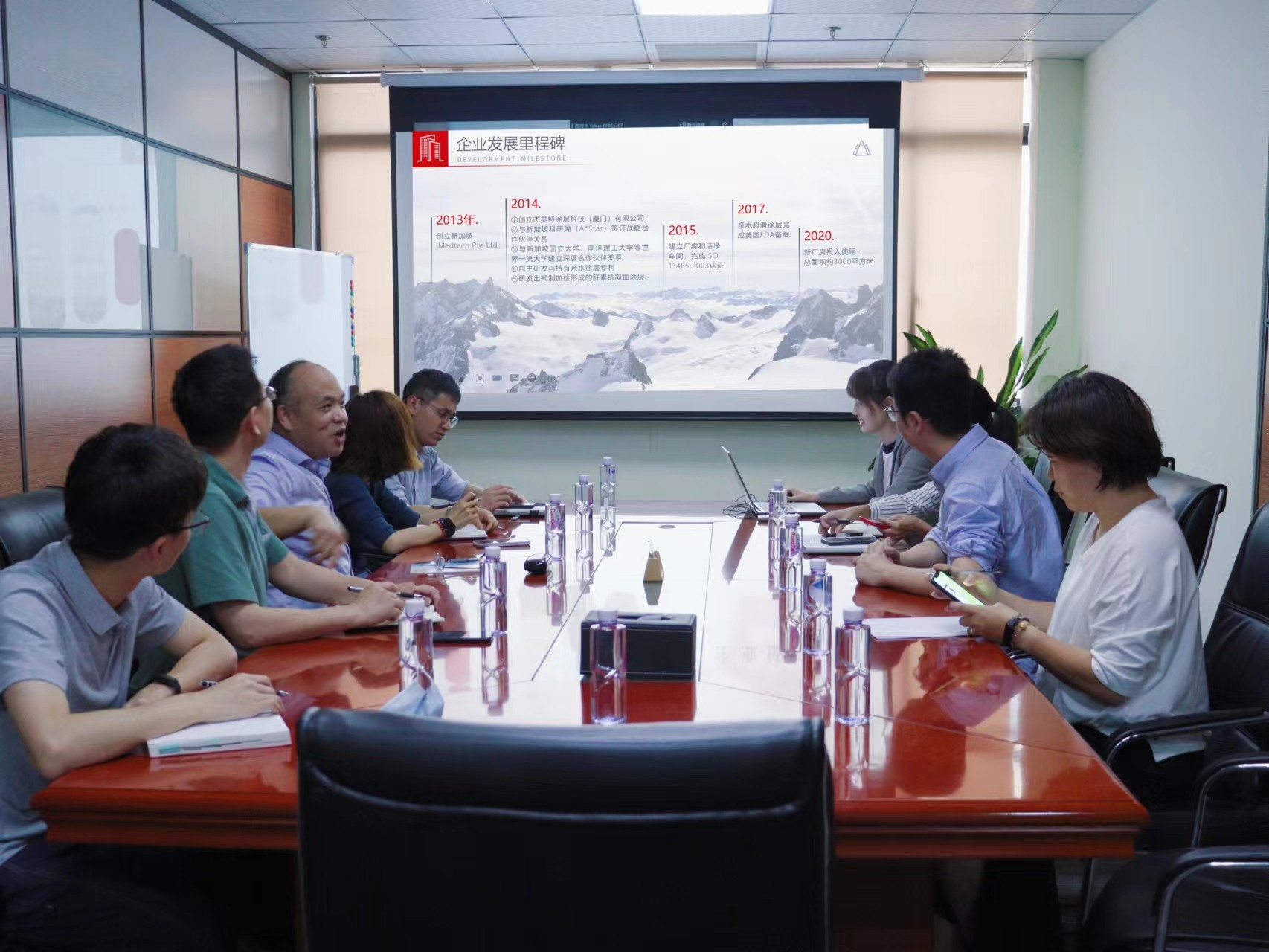 ▷Research Symposium - General Manager introduces the company
At the research symposium, Zhang Ying, general manager of JMT Coating, presented and reported the company's development history, business scope and next-step planning to the bureau leaders, and focused on the progress of several products currently developed and produced and the Next step planning.
General manager Zhang Ying said that the company will, under the guidance and help of the city and district leaders, accelerate the sustainable and healthy development of the enterprise, and resolutely fulfill its corporate mission: focus on the research and development of clinically reliable medical coating products, and provide customers with safe, effective, and globally advanced products. products and perfect technical services. At the same time, it said that the company will actively cooperate with the development and construction of high-tech industries in Xiamen, and actively connect with government departments at all levels in terms of technology development, product research and development, achievement transformation, and personnel training, hoping to jointly promote the high-quality development of enterprises in Xiamen.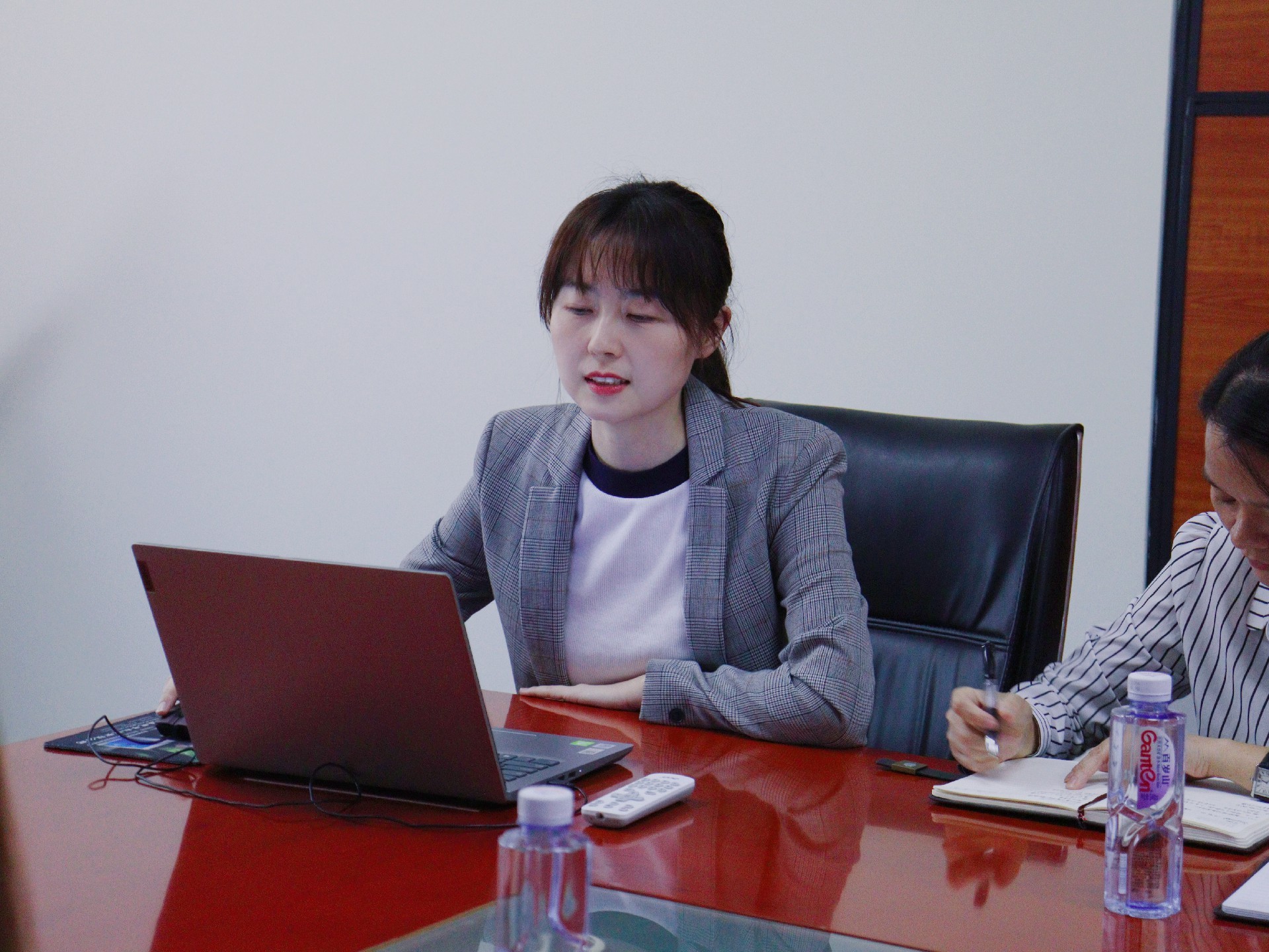 ▷Research Symposium——Work Evaluation and Guidance
In this survey, the research team fully affirmed the company's work. Deputy Director Cao Weimin said that this investigation has gained a deeper understanding of GMT coatings, and encouraged the company to give full play to its talents and industrial advantages, and continue to innovate in scientific research; at the same time, it pointed out that the Municipal Science and Technology Bureau will further improve relevant policies and financial rewards. Fully assist the development of enterprises in Xiamen, and express their willingness to better serve the development of GMT coating in terms of school-enterprise cooperation and policy support in the future. Finally, Deputy Director Cao Weimin expressed the hope that the company could continue to introduce outstanding talents from scientific research enterprises at home and abroad to jointly promote the better development of Xiamen's medical and health industry.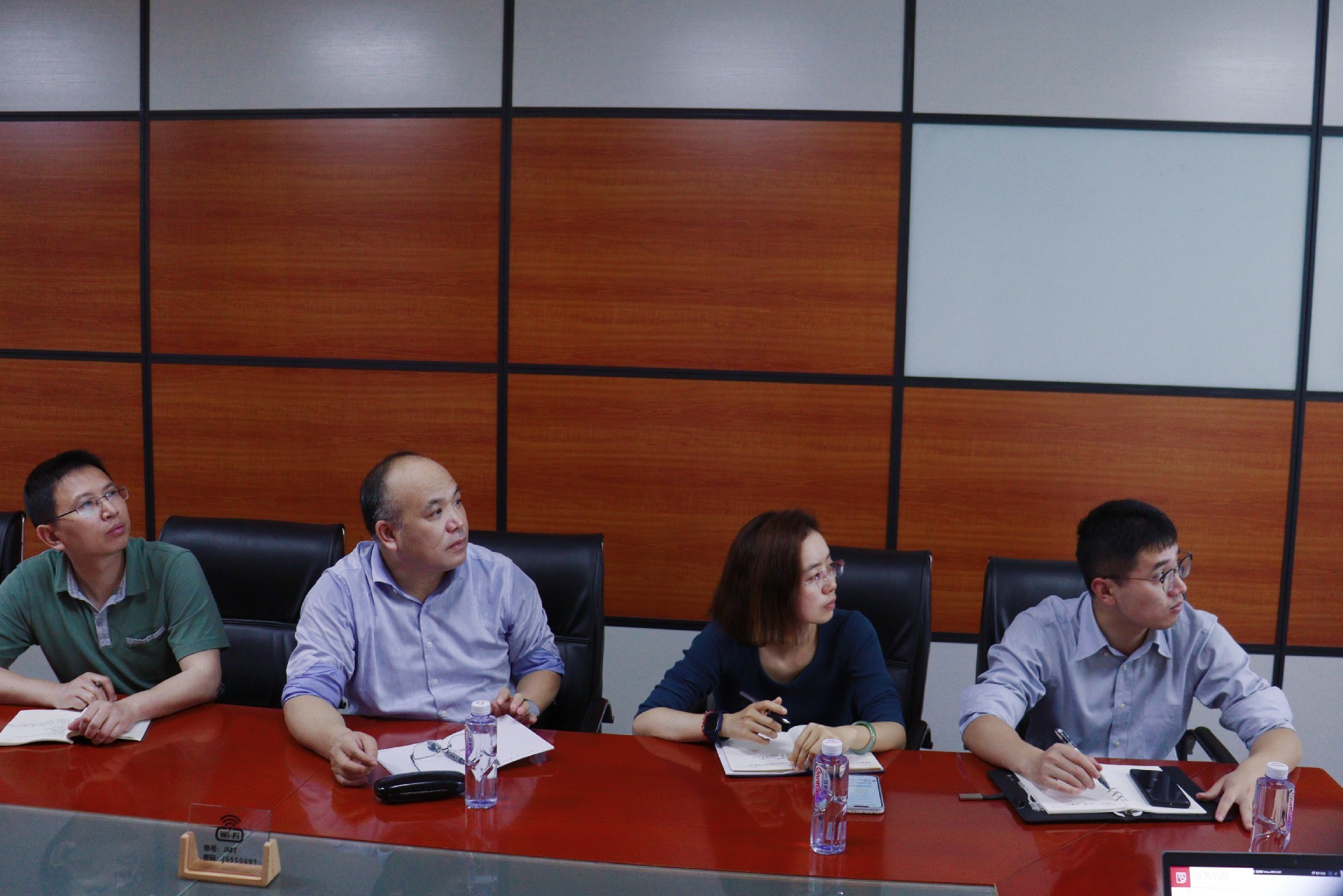 ▷ Firmly adhere to the development direction of "scientific research innovation, talent plan"
Through this research and guidance work, in the future, GMT Coating will implement the guidance and suggestions of the Science and Technology Bureau, continuously innovate scientific research, train and introduce professional talents, continue to provide high-quality products and services, and assume the responsibility of an enterprise to society.
Home
News
Cao Weimin, deputy director of Xiamen Science and Technology Bureau, and his party visited jMedtech Coating for research and guidance