2021-11-30
Industry information
The 2nd "Concentric Cup" Contest ended successfully - Gemtech Coating won the gold medal with its strength
Back to list
On November 30, 2021, the final of the second "Concentric Cup" competition came to an end in the studio hall of Quanzhou TV Station. Jamette Layer (Xiamen) Technology Co., Ltd. stood out from 113 participating companies with its corporate strength and innovative spirit. With its newly developed hydrophilic coating project for medical metal guide wires, With 92.033 pointsWon the "Second "Concentric Cup" Contest Final"First place.
The 2nd Quanzhou Concentric Cup Competition was sponsored by the United Front Work Department of the Municipal Party Committee and the Fengze District Government, and undertaken by the United Front Work Department of the Fengze District Party Committee, the Quanzhou Overseas Students Association, and Quanzhou Radio and Television Station.
The competition was broadcast live by Quanzhou Radio and Television Station.
Since the launch of the competition, has brought together the latest technological achievements in various industries and many original, original and leading technological innovation and entrepreneurship projects , with wide coverage and strong authority, fully highlighted the advantages and characteristics of this competition.
After fierce competition, the entries that entered the final circle have their own merits. And The general manager of JMT Coating - Ms. Zhang Ying led the team to participate in the project Hydrophilic coating for metal.
At the scene, Ms. Zhang Ying gave a detailed project presentation to everyone, fully demonstrating the company's demeanor and project characteristics.
After the presentation and defense of various projects, the JMT coating team finally won unanimous praise from industry experts, final judges and participating teams, stood out from many projects, and ranked first in each project with a total score. Prizes.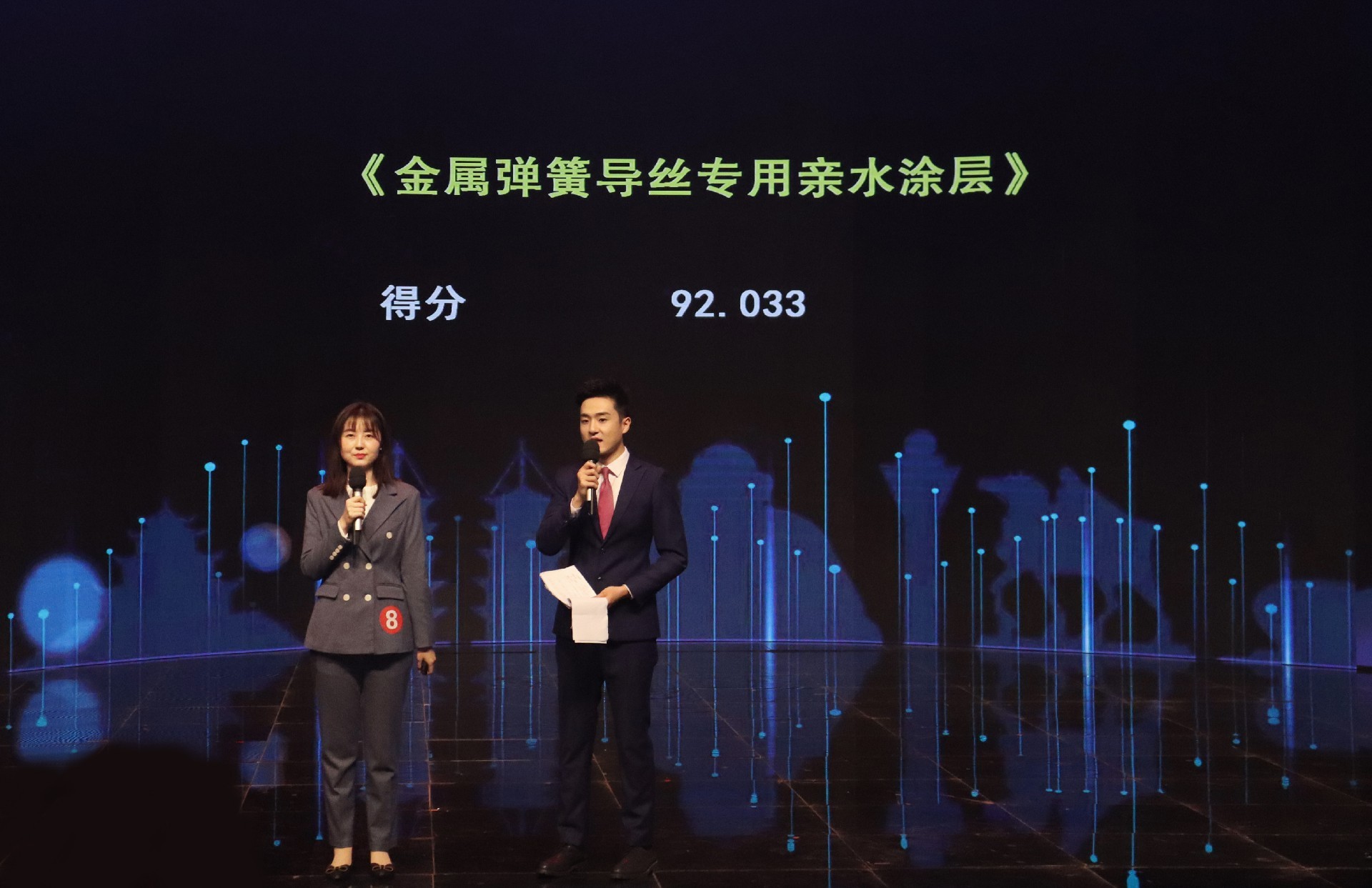 GMT Coating takes the clinical needs of medical coatings as the goal and starting point, and is committed to helping more Many patients use hydrophilic super-slip coating catheters with good performance, so as to improve the effect of precision medicine and improve the living standards and quality of life of patients.
GMT continues to cultivate in the field of medical functional coatings, develops and innovates step by step, and brings new options to medical coatings time after time.
Through this competition, let more people know about domestic medical functional coating companies products and R&D strength has enhanced confidence in the national medical industry.
JMT will also always keep in mind its original intention, persist in continuous innovation, and create more safe, reliable and effective functional coating.
---
contact us:
Contact information: 0592-7622718
Address: Xiamen Torch High-tech Zone (Xiang'an) Industrial Zone, No. 4-8, Xiangyue Road
E-mail: info@jmedtech.com
Main business:
Hydrophilic super-slip coating, anti-coagulation coating,
Hydrophilic coating equipment, friction testing equipment, coating processing services
Home
News
The 2nd "Concentric Cup" Contest ended successfully - Gemtech Coating won the gold medal with its strength